We are a Christ-centered university committed to exceptional teaching, scholarly research, creative innovation, and professional collaboration. The university is rapidly gaining recognition for unparalleled flexibility, exceptional value, and outstanding career or ministry preparation through innovative approaches that merge face-to-face with high-tech, on-campus with online, high quality with affordability, local heart with global reach, and academic rigor with real-world, experiential learning.
The main campus is located in beautiful Winston-Salem at the intersection of the vibrant city center and the charming historic district. Students can walk or bike on miles of greenways and stroll ways all around this bustling city of arts and innovation or take a lovely drive up to the Blue Ridge Mountains or down to the coast.
I believe that Carolina University is the best choice for 21st century higher education, and I'm not just saying that because I have been the president here for almost twenty years. You can often tell someone's real priorities by seeing if they are willing to put their money and family where their mouth is. I encouraged both of my daughters to attend Carolina University, and now they are proud graduates who are enjoying abundant lives and successful careers. I work hard every day to ensure that the Carolina University experience will yield the same outcomes for you and yours.
Sincerely,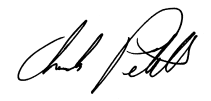 Charles W. Petitt
President
Carolina University